Together Kit
Feel together despite social distancing! 50% of all proceeds donated directly to those most affected by Covid-19.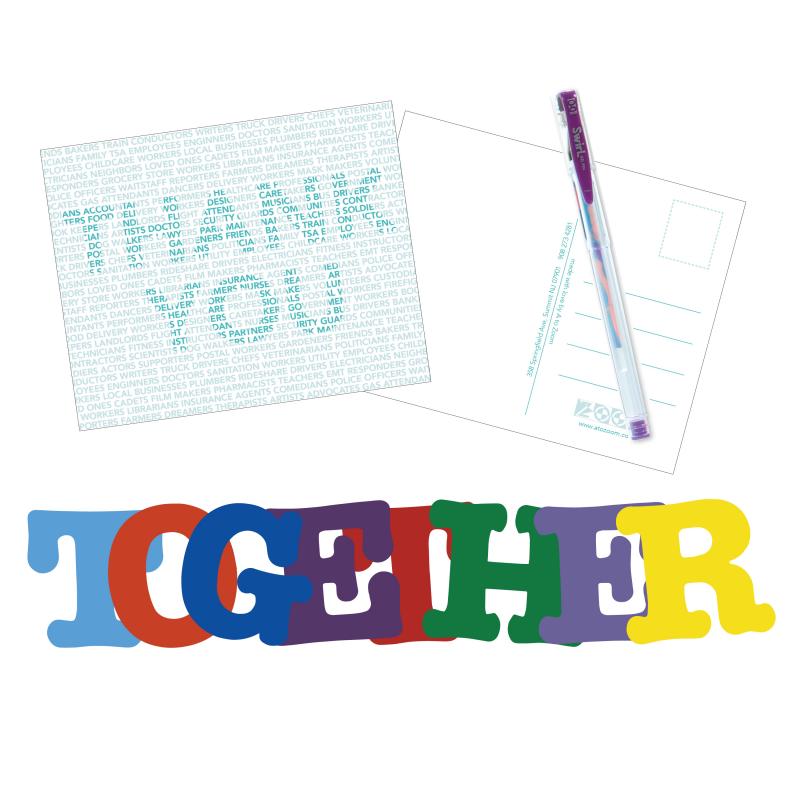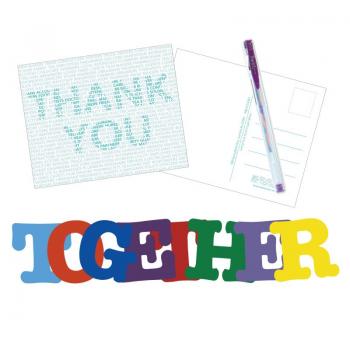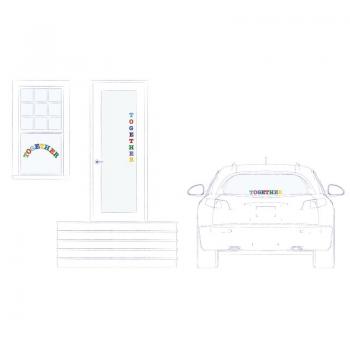 Details
The kit includes:

8 colorful letter stickers that spell out "TOGETHER" to be applied to your window or DIY poster.*

A custom designed "thank you" postcard naming the myriad of support systems getting us through this crisis.

And a rainbow swirl gel pen to make your thank you note even brighter.

50% OF ALL PROCEEDS FROM THANK YOU KITS PURCHASED WILL GO TO LOCAL FUNDRAISERS THAT DIRECTLY SUPPORT THOSE MOST AFFECTED BY THE PANDEMIC TO BE DONATED AT THE END OF EVERY WEEK!

Each kit costs $25 + $3 shipping and handling.

We are mailing the kits to avoid risk of exposure.

The first fundraiser we will be donating to is The Other Fellow First's Keeping UNITY in the Summit CommUNITY campaign. This campaign is collecting donations to go to:

SAGE Eldercare's Meals on Wheels program - which provides a vital link to many of our community's vulnerable and lonely elderly members.

Summit Volunteer First Aid Squad - who are always there when you need them.  The Squad has many needs right now and is making the best of a tough situation.

Summit's food assistance programs (GRACE, SHIP, Loaves and Fishes) - that serve the hungry in our community need us more than ever.

On top of collecting donations, the Other Fellow First Foundation is pitching in $25,000 all on their own! This is an incredible effort and we are excited to have a way to help it gain even more traction.

https://www.gofundme.com/f/keeping-unity-in-the-summit-community

*Sticker colors vary per kit.